WELCOME TO BOSTON FACADES+ CONFERENCE
Facades+ returns for a third time to Boston, this time expanding the morning forum with an afternoon of workshops. Facades+ brings together top professionals from the worlds of design, fabrication, and construction to consider how high performance envelopes contribute to and are shaped by Boston's unique architectural priorities.
The morning forum features industry leaders in regionally-focused presentations and panels. The afternoon workshops continue the dialogue in a more intimate setting where you can hone your craft.
Your choice: Morning Symposium, Afternoon Workshops, or All Day Combo.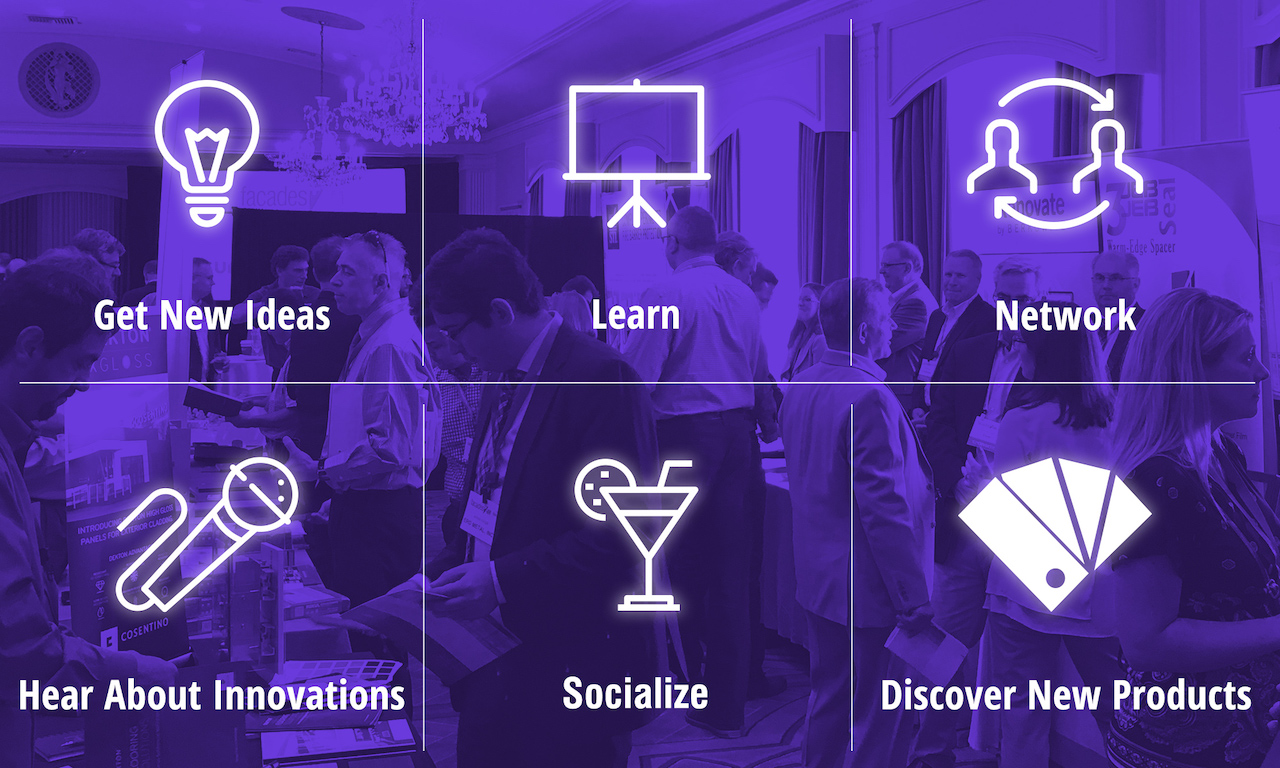 Every Facades+ conference provides a unique blend of insight, inspiration and innovation. We continue to be impressed by the organization, diversity of topics and the positive support Facades+ receives from the architectural community.
---
Michael Turner
Senior Vice-President, Sales and Marketing
YKK AP America Inc.
Facades Plus is the most effective event for advancing communication in the national building envelope industry today. The opportunity to exchange ideas and solutions for today's complex construction environment is invaluable to manufacturers, architects, contractors and consultants.
---
Chip Bisignaro
NA Sales Manager
Corian Exteriors | DuPont Protection Solutions – Surfaces
As sales manager for AkzoNobel's aluminum extrusion coatings business with a focus on fenestration products I have found the Facades+ a cost effective way to stay current and connect with industry leaders.
---
Ben Mitchell
Sales Manager
AkzoNobel
Facades+ is a great venue for 3M to connect with the innovators and thought leaders in the building façade industry. This event fosters idea generation and creative thinking. This is at the heart of 3M's innovative culture so Facades+ is the perfect place for us to meet with like-minded people who look for new and better ways of doing things.
---
Steve Austin
Global Technical Service Specialist
3M
World Class Speakers in Design & Technology
Hands-on Demos & Workshops
Question, learn and earn up to 8 AIA CEUs.
Facades+ Offers Many Networking Opportunities
Please use this form for general questions about Facades+ events.
For sponsorship info, please contact Diana Darling at ddarling@archpaper.com.
Facades+
21 Murray St, 5th Fl
New York, NY 10007
tel. 212-966-0630
Upcoming Facades+ Conferences
Facades+ 1 Day Boston — June 6, 2017
Registration Open
Facades+AM Austin — July 18, 2017
Registration Open
Facades+AM Philadelphia — September 25, 2017
Facades+ Los Angeles — October 19+20, 2017
Facades+AM Seattle — December 8, 2017